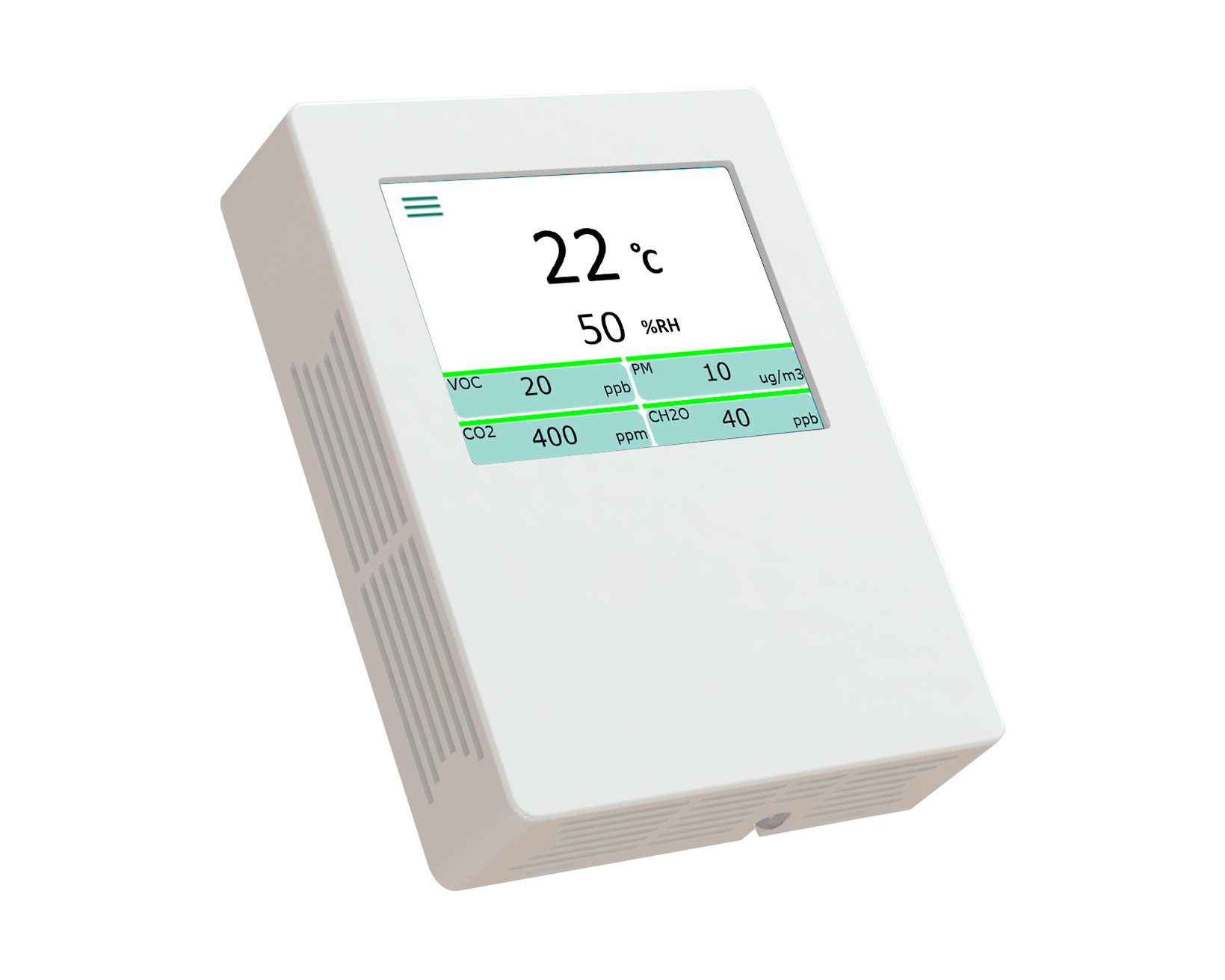 Total Indoor Air Quality
With the worldwide need for accurate monitoring of indoor air quality, Greystone's new­ IAQ is a Total Indoor Air Quality Monitor. The IAQ will monitor up to 6 parameters that include Particulate Matter (PM1.0, PM2.5, PM4.0 & PM10), Volatile Organic Compounds, Carbon Dioxide, Formaldehyde, Humidity & Temperature and provide either a BACnet® or Modbus signal for connection to a building automation system. The IAQ features field replaceable sensor modules, a full-color capacitive touch screen LCD that's user configurable, and a configurable alarm relay output. All this housed in a new modern, quick mount enclosure.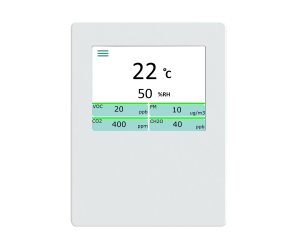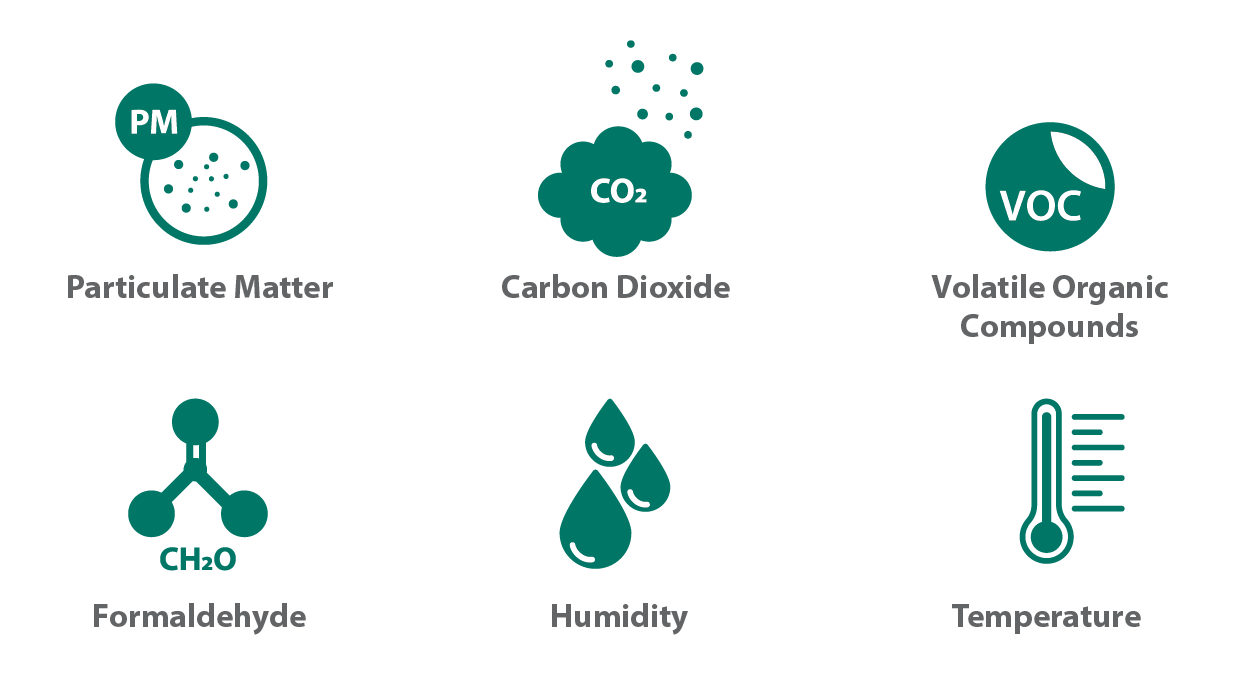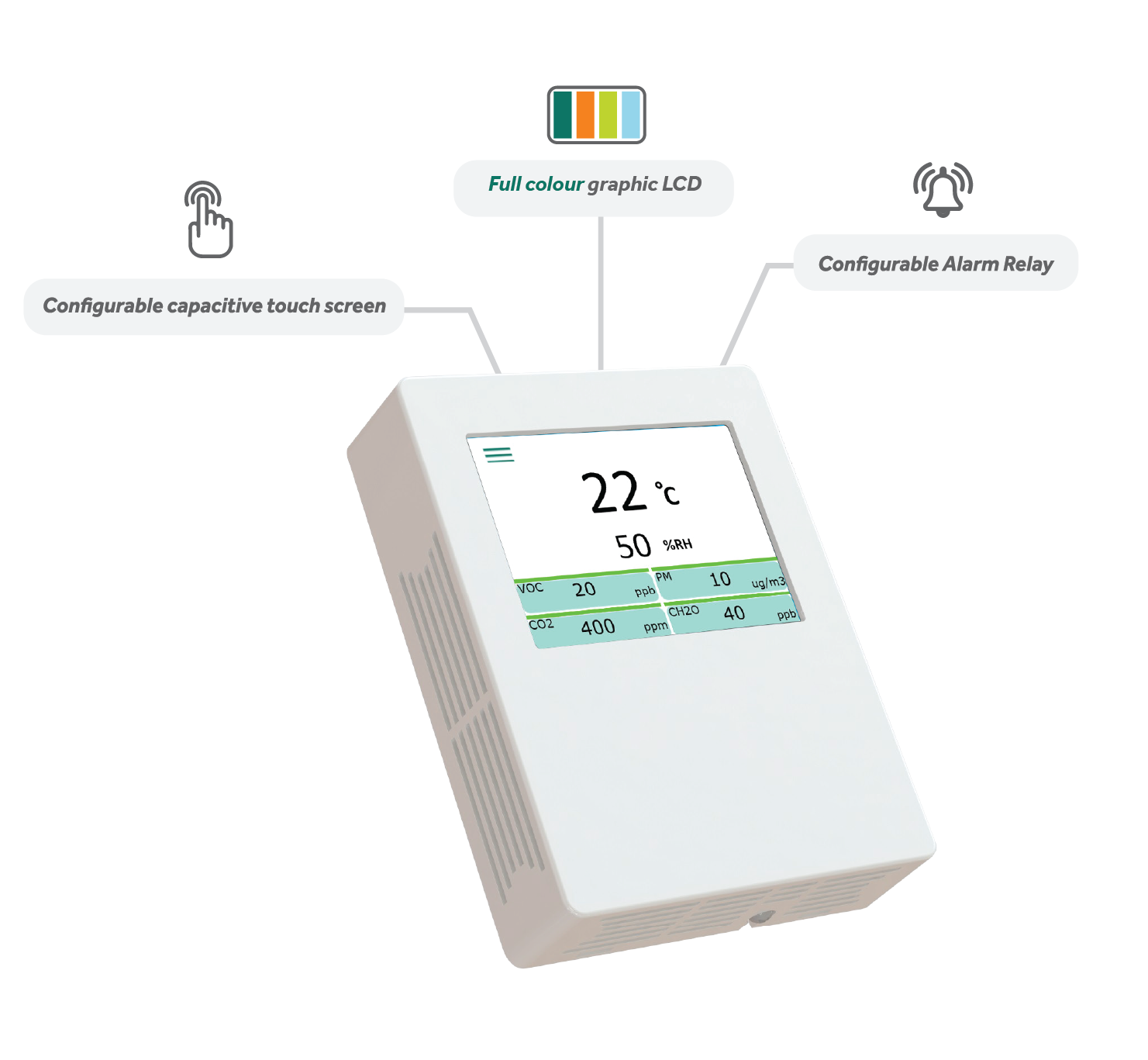 Measurements for Particulate Matter (PM1.0, PM2.5, PM4.0 & PM10), Total Volatile Organic Compounds, Carbon Dioxide, Relative Humidity & Temperature with optional Formaldehyde
Field replaceable sensors
Full color LCD with capacitive touch screen and backlight control
Configurable LCD for parameter values
LCD touch screen lockout feature
Viewable or concealed LCD cover options
Red/Green/Yellow LED for air quality
Wide voltage range 12Vac/dc to 28Vac/dc
Integrated power switch for quick sensor change
Enclosure designed for quick installation
Backplate mounted terminals for easy installation
Removable cover for troubleshooting with unit powered
Temperature display with selectable °C/°F units
CO2 Auto-calibration enabled/disabled modes
CO2 field calibration compatible
Alarm relay can be assigned to any of the parameters
Programmable alarm relay setpoint, hysteresis and time delay with visual indication on LCD
Facilitates compliance with ASHRAE 62.1 standard for air quality
Contributes toward satisfying Feature A08 and T06 under the WELL Building Standard®.
QUICK MOUNT ENCLOSURE
The 3-piece construction consists of a backplate, sensor bracket and cover. To install, mount the backplate, complete wire terminations and snap on the cover/sensor bracket module. Once installed, the cover can be removed with a single security screw, which allows access to the replaceable sensor modules and other servicing features.
Connects to a variety of electrical box styles.
Backplate mounted terminals for easy wiring.
Well-vented for superior air circulation, sampling, and dissipation of any self-generated heat.
Protected from discoloration from UV.
Security screw for easy cover removal.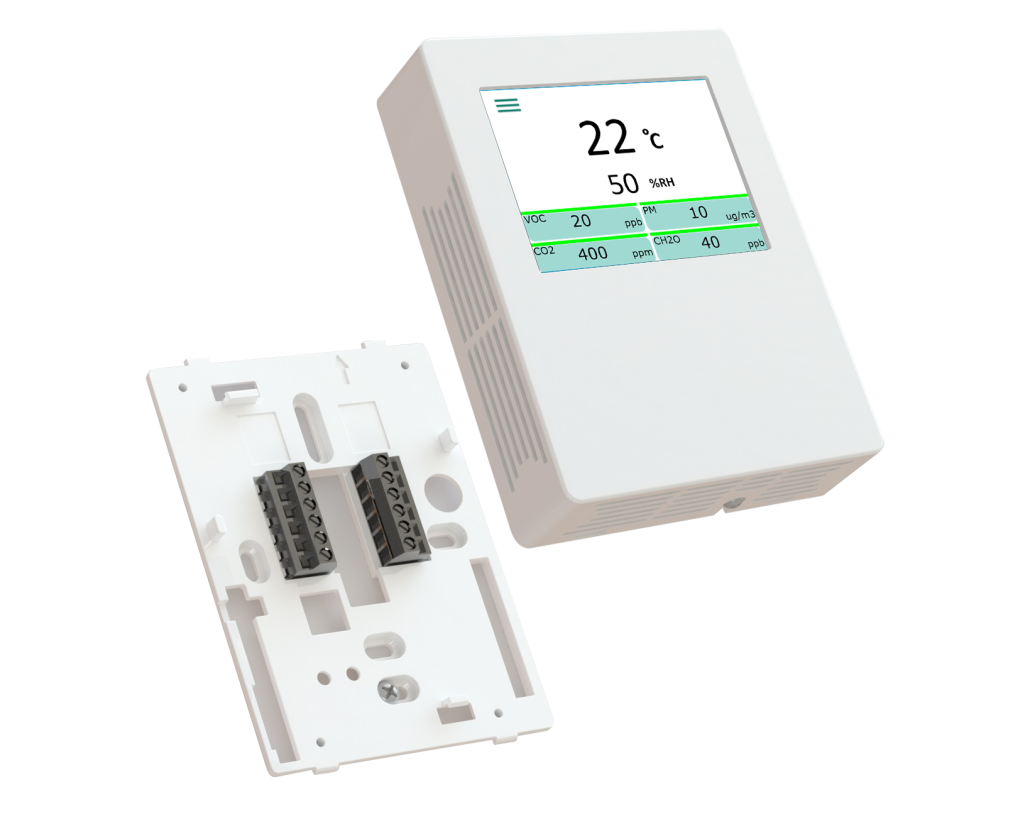 REPLACEABLE SENSOR MODULES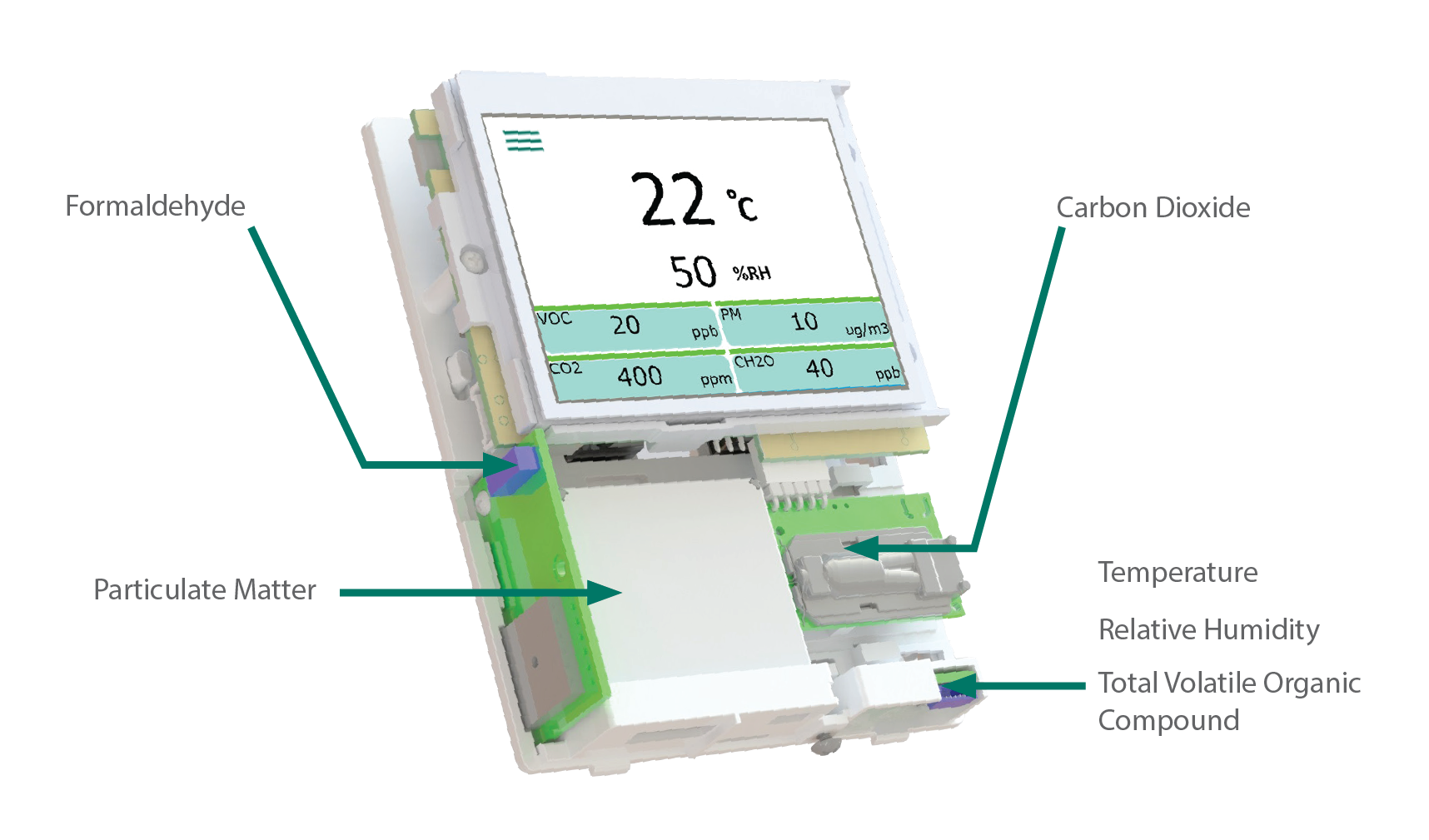 Click below for more details